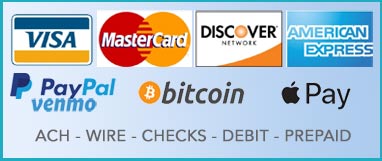 Orange Mailer enables you to easily calculate and buy postage online. Orange Mailer brings you nearly all the services of the US post office right to your home or place of business! Letters and parcels, domestic and international, First Class®, Priority® Mail, Express®, Media Mail, Certified Mail™ and much more.
Start saving time today with Orange Mailer and stop wasting your time standing in line at the post office, get your postage, print your label, attach it to your mailing and you are done!
Calculate postage prices with our easy rate comparison enabling you to pick the best rate. Keep track of your outgoing mail with automatically updated tracking info via your history page. Use the free pay as you go account or sign up for a paid subscription and get access to discounted USPS rates. No special equipment needed, print using any printer, no special labels required.
Orange Mailer - we bring the post office to you!
---
Used by over 13,000 customers including....
Our strategic partnerships...



In their own words...
I love that there is a site where you can pay as you go for postage AND has Certified Mail!! We are a small law firm and right now, this option is best for us. Knowing we can always subscribe and get an account for great deals on postage in the future is a big plus and as a growing business, I'm sure we'll get there.
Emily C.
---
After several outages, and increased monthly fees by the major postage companys, we made the switch to Orange Mailer. Besides lower rates, The biggest benefit has been that orange mailer is web based, and there is no need to install client software that is both complicated to set up and use. Its nice being able to print labels on any computer and web browser combination.
Doug
---
As a first-time author I find Orange Mailer quite convenient. I was surprised to learn that the USPS does not offer 'Click 'N Ship' for media mail, and you have to bring books to the Post Office. Orange Mailer makes it fast and easy to print media mailing labels without standing in line.
John W.
---


USPS®, First Class®, Priority® Mail, Express®, Media Mail, Certified Mail™ and the Sonic Eagle logo are some of the many trademarks of the United States Postal Service and are used with permission.
Orange Mailer and its parent Orange Marmalade, Inc. are not affiliated with the United States Postal Service and only provide indirect / 3rd party access to USPS services.